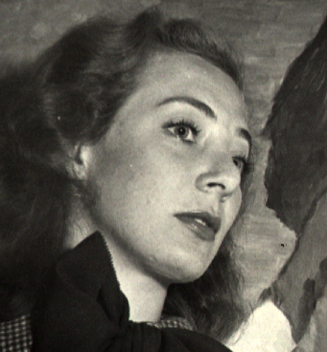 My mother, Fylgia Zadig, was an actress. in the 50s she worked at Uppsala Stadsteater and after that mostly at Riksteatern. Her greatest success was as "Maria Stuart" at Malmö Stadsteater, but she also enjoyed playing minor parts in a number of TV plays, such as "Hemsöborna". She passed away in 1994.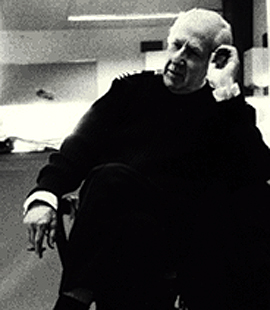 My father, the actor Bengt Eklund, dressed up as "The Old Man" (Den Gamle) – the head of Swedish military intelligence – in the thriller "Coq Rouge". He was an actor at the Royal Dramatic Theatre in Stockholm in the 1950s and 60s, before a heated argument with director Ingmar Bergman caused him to leave the stage. After that he spent most of his time in the movies and the radio. To most Swedes he is best known as Tjorven's father in Astrid Lindgren's "Saltkråkan". He died in 1998.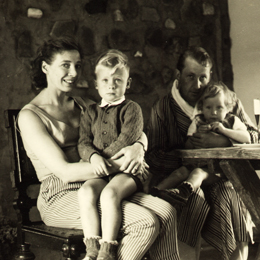 My family in 1957. In the picture is also my sister Lena, who now lives with her husband and children in Västerås. When the picture was taken, we lived in the Old Town (Gamla Stan) in Stockholm. In those days – before reconstruction and modernization – the Old Town was still almost like a medieval town, without any modern amenities.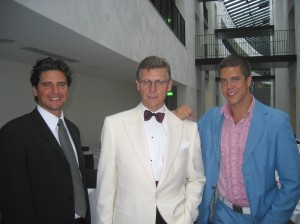 Celebrating my 50th birthday with sons Sigge (author and web entrepreneur) and Fredrik (entrepreneur in numerous businesses, at present real estate developer in NY City at Prudential Douglas Elliman and owner of the real estate broker firm ESNY in Stockholm. Sigge designed this website and has also a written a novel about his childhood and our sometimes wonderful, sometimes frustrating father-son relationship.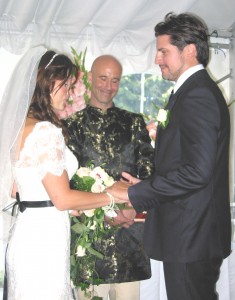 Here is Sigge and his wife Malin at their wedding – a beautiful ceremony at Fåfängan in Stockholm, with a glorious view of the summer city and all the boats and water.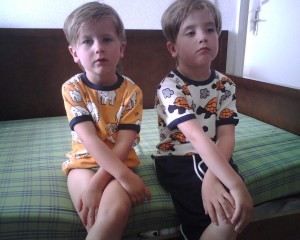 Here are Sigge's and Malin's two boys, my grandchildren: Viggo (born 2003) and Truls (2004). Sigge and Malin also have a little daughter, Belle, born in 2010.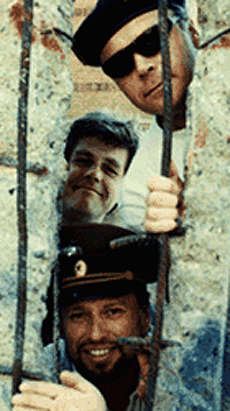 Old friends from my teenage days – Olle Zetterberg, Nils Kärrlander and Henrik Axiö. Once a year we go on a trip to consume culture and beer. Sometimes we stay in Sweden, sometimes we go abroad; Denmark, France, Norway and Finland are places where we've been.This picture is taken in the spring of 1990, in Berlin, where we helped demolish the wall.